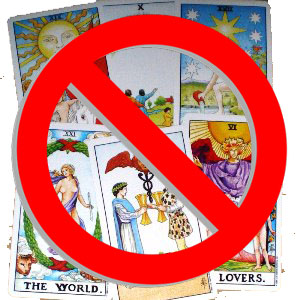 As of the end of August 2012 tarot readings will be banned from Ebay.  Included in the prohibited sales items are spells; curses; hexing; conjuring; magic services magic potions; healing sessions; prayers; blessings; Psychic, Tarot, Reiki, and other metaphysical readings and services.  They have stated their reason for this as:
'Transactions in these categories often result in issues between the buyer and seller that are difficult to resolve. To help build confidence in the marketplace for both buyers and sellers, eBay is discontinuing these categories and including the items on the list of prohibited items.'
I have never sold any of my tarot reading services on Ebay, so this won't directly impact me, but I can't help think about what this says in general about the industry that I work in.  Many websites already force tarot readers to advertise their services as 'Entertainment' which I do not agree with.  I don't feel what I do is simple entertainment.  If you've read any of my other posts you'll know exactly how I feel tarot should be used.
I have heard it suggested that maybe there should be a governing body for tarot readers, and I feel this may be a good idea.  It would mean that readers can work within set guidelines, while clients can be confident in the service they are receiving from their chosen reader.  As for buying a reading from Ebay; there are plenty of other places people can book a reading and to be honest I'm not certain that buying a reading from Ebay sends out the correct message anyway.
What do you think?  Please comment below